ASDA discount
Attention ASDA Members!
Medical Protective is an ASDA Member Benefit. All ASDA members are eligible for an exclusive 25% discount on their premium during their first year of practice with Medical Protective. This discount is in addition to other discounts that new graduates receive, such as new to practice and new to company discounts.
Please contact Medical Protective for details and an individualized premium estimate.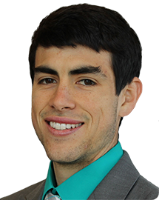 Kristopher Mendoza,
ASDA president