Theodore Passineau, JD, HRM, RPLU, CPHRM, FASHRM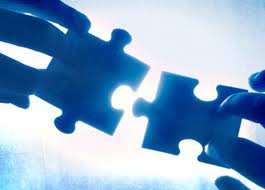 Modern medicine offers healthcare providers an impressive cadre of diagnostic tools and techniques, including a multitude of different laboratory tests. When lab studies produce abnormal results, investigating the etiology to determine an appropriate explanation is essential. This case illustrates what can happen when a healthcare provider abandons an investigation before a satisfactory explanation is established.
Case Details
The patient was a 47-year-old male of Asian descent who was in good health except for controlled diabetes. In addition to diabetes, he had a childhood history of pyloric stenosis, which had been surgically repaired. He also had undergone a Billroth II procedure at age 24; however, it is unclear whether his family physician (Dr. A) was aware of this.
The patient saw Dr. A over a period of 8 years for minor conditions. During this time, the patient did not exhibit any symptoms of chronic disease (other than diabetes), and his weight remained relatively constant at a desirable level.
In April 2001, the patient had blood work done that showed a hemoglobin level of 11.8 g/dL (the normal range is approximately 14–18 g/dL) and a serum iron level of 23 mcg/dL (the normal range is 60–170 mcg/dL). Dr. A concluded that these lab values suggested iron-deficiency anemia, possibly as a result of an iron malabsorption problem.
Dr. A considered a referral to a gastroenterologist for endoscopy and/or colonoscopy. However, given the patient's apparent good health, lack of gastrointestinal (GI) symptoms, stable weight, and history of stomach surgery (repair of the pyloric stenosis), Dr. A opted to prescribe iron sulfate — 300 mg/day for 3 months.
Unfortunately, no further lab work was done until May 2002, at which time the patient's hemoglobin level was 13.4 g/dL, and his ferritin level was 5 ng/mL (the normal range is 12–300 ng/mL). Dr. A did not investigate the low ferritin level further. Lab work over the next several years continued to show stable, normal hemoglobin levels but also continued low ferritin levels. There is no record that any of these low levels were investigated.
In August 2006, the patient came to Dr. A complaining of allergies, low back pain, loss of appetite, and that "food takes a long time to digest." Lab studies showed a hemoglobin level of 12.7 g/dL and a normal serum iron level; however, no ferritin level was recorded. Dr. A ordered X-rays of the patient's lumbar region, which were normal.
In January 2007, the patient called Dr. A and said that his back pain was getting worse. Dr. A ordered physical therapy. In February 2007, the patient presented to Dr. A with complaints of continued back pain (with loss of sleep due to the pain) and lack of appetite. Dr. A's diagnosis was fibromyalgia, and he also recommended screening for depression. Dr. A provided analgesic relief and asked the patient to return in a month.
The patient did not return until May 2007, at which time he complained of right shoulder pain radiating into the arm. Chest and shoulder X-rays were ordered, which were reported as normal. During a follow-up exam later that same month, the patient continued to complain of lack of appetite, generalized malaise, and that his urine had become "reddish yellow." Dr. A ordered additional lab work, which came back significantly abnormal in several areas. In response to this, Dr. A called the patient and asked him to come in right away. The patient did not return the call or ever return to the office.
On the day after the second appointment in May, the patient presented to his local hospital with the same complaints as he voiced to Dr. A. The patient underwent an abdominal CT scan, and suspicion was expressed concerning the well-being of the porta hepatis, as well as a finding of gastric wall thickening. An ECRP was attempted, but it was unsuccessful because of the previous Billroth II surgery.
However, the ECRP did disclose that the area of the stomach proximal to the previous anastomosis was indurated and friable. Ultimately, the patient was diagnosed with poorly differentiated adenocarcinoma of the stomach, with metastasis to the liver and lungs. The patient passed away in October 2007.
Suit was commenced against Dr. A for failure to follow up on abnormal test results. Following mediation, the case was settled in the high range. Defense costs also were in the high range.
Discussion
As in so many cases, with the benefit of hindsight, it's clear that several "red flags" were missed. In preparation for the defense of this case, several defense experts reviewed the case details, and none of them could support Dr. A from the standpoint of the standard of care.
The expert reviewers first noted that the patient was at an increased risk of stomach cancer because of his Asian descent and previous stomach surgery. The expert reviewers felt that, in spite of the patient's overall healthy appearance, a GI consult should have been ordered in 2001. Also, it would have been appropriate to have the patient back in for more testing after the 3-month trial of iron sulfate beginning in April of that same year.
Probably the biggest "miss" in this case was the consistently low ferritin levels, especially when they were accompanied by normal hemoglobin levels. These low levels continued for a long time (approximately 5 years), suggesting a significant metabolic abnormality.
Also, the complaint of back pain, which gradually worsened over several years, may have warranted more aggressive evaluation. Lumbar X-rays ordered in 2006 were certainly appropriate, but no further investigation was initiated to pursue the source of the pain, even after physical therapy failed to provide relief.
Finally, the 2006 complaint that "food takes a long time to digest" warranted further investigation. This is not a common complaint and, combined with the history of stomach surgery and the patient's Asian descent, should have prompted Dr. A to pursue the etiology more aggressively.
Review of the case in its totality highlighted numerous concerns about the standard of care. Although it might have been argued that the delay in diagnosis did not affect the ultimate outcome, this would have been a highly technical legal argument — one that juries often reject.
Risk Strategies
The following suggestions may help healthcare providers improve their surveillance of patients for occult disease processes:
When a patient's medical history suggests increased vulnerability for certain diseases, the provider should be alert to the significance of symptoms that could indicate one of these diseases.
Symptoms that do not resolve on their own, or in response to treatment, should be investigated to determine an appropriate etiology.
If a diagnostic measurement (such as a lab value) is abnormal, the provider should pursue a satisfactory explanation.
A second opinion or consultation provides greater expertise in the particular area of specialty and might help identify a significant detail that was potentially overlooked.
Although "profiling" has a negative connotation in many contexts, considering a patient's race, age, ethnicity, lifestyle choices, and other similar factors is an essential part of the diagnostic process.
Conclusion
Today's healthcare providers are better equipped to detect and treat disease than ever before. Working in concert with their patients, practitioners can use diagnostic and treatment advances to (a) provide preventive care; (b) diagnose early; and (c) maximize treatments that may cure diseases, help patients manage chronic conditions, and improve quality of life and life expectancy for life-threatening illnesses.
Yet, despite advances, diagnostic tools are useful only when they are used properly and to their full potential. Careful attention to the entire process of disease detection is essential to achieve optimal results.