The OMS Preferred Healthcare Liability Program
MedPro Group is proud to partner with ACOMS to introduce the OMS Preferred liability program - a stronger, more affordable solution for their coverage. MedPro's 200,000 + insureds, including several hundred Oral and Maxillofacial Surgeons, have benefited from our unmatched financial strength, market commitment, and claims expertise for over a century. We believe that once you compare your current coverage, you will conclude that MedPro's OMS Preferred is not only an alternative, but a better option for you and your oral and maxillofacial surgery practice.
Top reasons Oral and Maxillofacial Surgeons are choosing MedPro for their professional liability needs: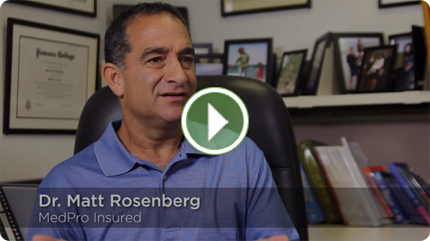 Consent
With MedPro, no case will ever be settled without your approval. Ask your carrier if your policy includes a "hammer clause." If it does, or if it has other consent restrictions, your liability policy does not provide pure consent, and you do not have the strongest consent authority available today.
It's your good name. You should have the right to defend it.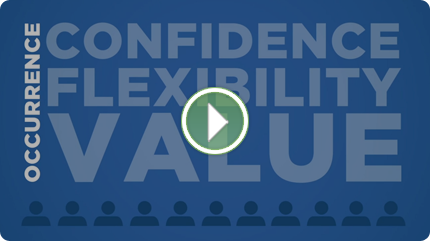 Occurrence
MedPro offers you the choice between occurrence and claims-made coverage. Occurrence coverage offers some distinct advantages when compared to claims-made, such as keeping your limits (see below) and never requiring the purchase of tail coverage. A tail is necessary for claims-made policyholders, and often costs 140-220% of a mature claims-made premium. To learn more about the benefits of occurrence coverage, visit medpro.com/occurrence.
More comprehensive coverage. Less cost. That's real value.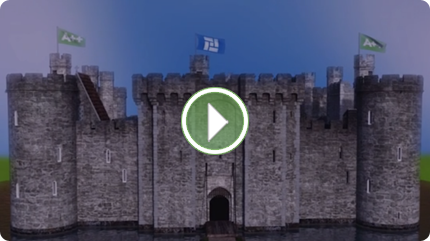 Financial Strength & Stability
It's one thing for an insurance company to boast that it is capable of enduring difficult market cycles; it's another when the company maintains the highest financial rating in the entire healthcare liability industry. OMS Preferred members enjoy MedPro's unmatched stability as the only healtchare liability company with an A++ financial rating from A.M. Best and over 110 years of experience.
Why would you settle for anything less?
Price
Our premiums for Oral and Maxillofacial Surgeons are often the lowest in the market. MedPro has unmatched financial strength, the strongest claims experience, as well as the broadest coverage options in the entire healthcare liability industry; all at a price that keeps our OMS customers loyal. Compare what you're paying today with the potential savings of MedPro's OMS Preferred program.
Loyalty. Something we earn every day.