Emergency Medicine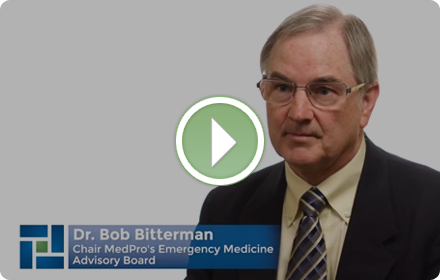 MedPro Group was founded by doctors in 1899. For over a century, doctors have been involved in every key aspect of MedPro's organization: claims, underwriting, risk management and patient safety/protection. Their involvement has improved the healthcare delivery of more than a million healthcare providers throughout the years; however, given today's rapidly changing healthcare environment, we are not satisfied to rest on our laurels. Accordingly, MedPro has more than 20 specialty boards comprised exclusively of established doctors who are experts in their specialties.
Board overview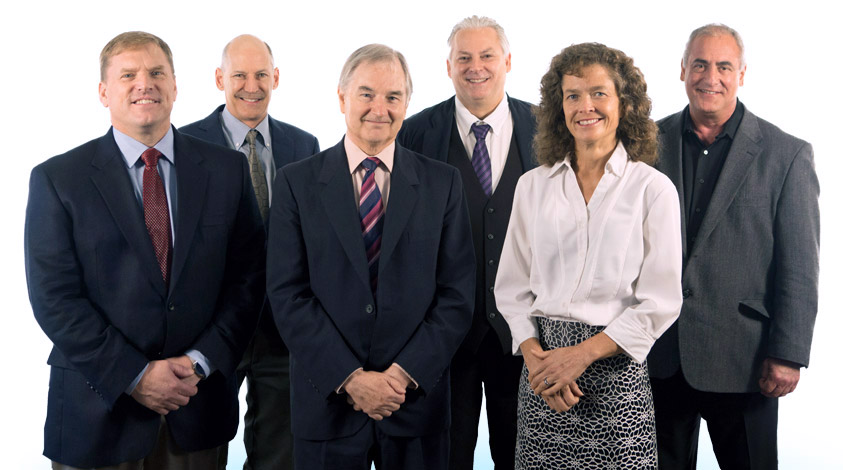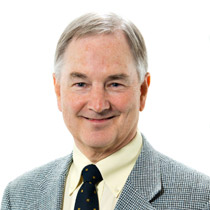 Dr. Robert BittermanDr. Robert Bitterman attended medical school at Wayne State University and law school at the University of Detroit. He completed his residency at the University of Cincinnati Hospital and has more than 30 years of experience in emergency medicine. He is a board member of the Emergency Medicine Patient Safety Foundation and a member of the American College of Emergency Physicians' (ACEP) Medical-Legal Committee, as well as serving as a consultant to ACEP and other healthcare organizations, peer review organizations, hospitals and law firms throughout the country. Currently, he is president and CEO of Bitterman Health Law Consulting Group in Charlotte, NC, and Harbor Springs, MI.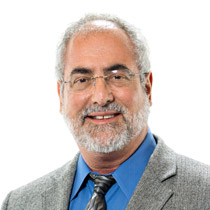 Dr. Steven ColuccielloDr. Steven Colucciello attended medical school at the University of Maryland and completed his residency in emergency medicine at Columbia University Affiliated Hospitals in New York/New Jersey in 1986. He has more than 20 years of experience in practicing and teaching emergency medicine and is certified in both the provision and instruction of advanced life support for cardiac, trauma, and pediatric. He is also a certified member of the American Board of Emergency Medicine. Currently, he serves in several key leadership roles in the department of emergency medicine at Carolinas Medical Center in Charlotte, NC, including vice chief, associate chairman, director of clinical operations and trauma coordinator.
Dr. Tom GutweinDr. Tom Gutwein attended medical school at Indiana University and completed his residency at Methodist Hospital (now Clarian Health) in Indianapolis in 1993. He has nearly 20 years of practical and management experience in emergency medicine, including serving as chief of staff at Parkview Hospital in Fort Wayne, IN. He has also served as Indiana chapter president of ACEP. For the past 14-plus years, he's served as president of Professional Emergency Physicians, Inc., overseeing a number of initiatives and projects, including the design/build of six new hospitals, increased hospital coverage and the development of a new, proprietary billing service. In addition, he currently serves as a member of the Parkview Health System Quality Committee and leader of the Emergency Medicine/Pre-Hospital Care service line.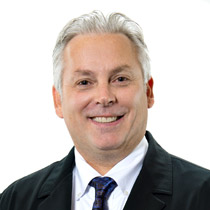 Dr. Glen McCrackenDr. Glen McCracken is Chief Medical Officer of Stat Health Services, Inc. He is a past president of Scottsdale Emergency Associates Ltd. (SEA), a leading Scottsdale, AZ emergency medicine physician group. Dr. McCracken is also a practicing emergency medicine physician with SEA. He has served as a member of the Teaching Faculty-Family Practice Residency Program at Scottsdale Healthcare Osborne since 1995. Dr. McCracken was chief resident, and he completed his residency in emergency medicine and surgery at the State University of New York at Stony Brook's University Hospital. He has an M.D. degree from Creighton University School of Medicine and a B.S. degree from Creighton University. He recently completed his MBA at the University of Arizona.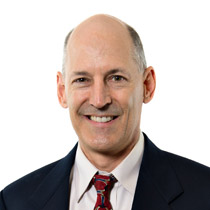 Dr. Steve SornsinDr. Steve Sornsin attended medical school at The Ohio State University and completed his residency in emergency medicine at Denver General Hospital in 1987. He has more than 25 years of experience in emergency medicine practice and management and is an active member of both ACEP and the Society of Academic Emergency Physicians. He is certified in advanced life support practice for pediatric, trauma and coronary. Currently, Dr. Sornsin is an emergency physician at Alta Bates Summit Medical Center in Berkeley, CA.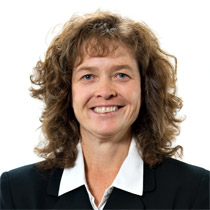 Dr. Jennifer L'Hommedieu StankusDr. Jennifer L'Hommedieu Stankus began her professional career in law, having received her law degree from the University of Denver. Prior to medical school, she served as a medical malpractice defense attorney for the U.S. Army JAG Corps in a large teaching hospital. She has also served as a consultant on medical malpractice cases for the U.S. Attorney's Office. She attended medical school at the University of Washington and completed her residency in emergency medicine at the University of New Mexico. She currently practices emergency medicine in Olympia, WA, is a long-standing member of the ACEP Medical-Legal Committee, has served on numerous ACEP Task Forces and is on the Advisory Board to the ACEP Board of Directors. She is a peer reviewer for Annals of Emergency Medicine.
Key Stats
MedPro
insures
emergency medicine physicians across the country and has been protecting physicians like you since 1899.
Emergency Medicine
TRIAL WIN RATE
97%
Emergency Medicine Claims
CLOSED WITHOUT PAYMENT
75%
Claims Data
Top Allegations for Emergency Medicine
Allegation categories
Source:
MedPro Group closed claims, 2005-2014.
Top Allegations for Emergency Medicine
Diagnosis categories in diagnosis-related claims
Source:
MedPro Group closed claims, 2005-2014.
Top Allegations for Emergency Medicine
Top risk factors
Source:
MedPro Group closed claims, 2005-2014.
Risk Reduction Strategies
Emergency Medicine Risk Strategies:
Conduct complete patient history and physical.
Screen for risk factors, atypical presentations, and associated symptoms. Develop screening protocols for high-risk patients, i.e. elderly and pediatric populations.
Utilize evidence-based guidelines and establish treatment protocols for myocardial infarctions, cerebral vascular accidents, intracranial bleeds and other frequently seen clinical conditions. Utilize bundles, i.e. chest pain bundle.
Implement comprehensive test tracking and referral tracking procedures, including patient followup and documentation and paying close attention to followup on imaging studies, which may reveal serious disease or suspected fractures.
Additional Risk Reduction Strategies:
Ensure privileges match training, credentials and competency.
Communicate with patients including appropriate informed consent, patient education and participation in their plan of care, and document these communications in the medical record.
Implement consistent team-based communication procedures including triage, handoffs and followup.
Arrange timely consultation based on the patient's clinical presentation and communicate all important findings.
Adhere to medical resident, advanced practice provider, and scribe supervisory requirements relative to assessments, diagnostics, discharge status, discharge instructions, and/or documentation.
Risk management resources
MedPro insures thousands of specialty physicians across the country and is committed to providing top-notch risk management products and services, including:
Dedicated risk management consultants who provide timely and meaningful support and guidance.
A series of at-a-glance FAQ documents that offer succinct and concise information, strategies and resources.
A convenient online risk management library that includes both broad and specialty-specific publications and resources.
Closed claims analyses of emergency medicine cases, which provide risk-reduction strategies specific to this high-risk practice setting.
ACCME-accredited educational opportunities including in-person customized presentations that meet the needs of individual groups.
Online risk courses offered through MedPro's vendor relationship with Medical Risk Management, Inc. and The Sullivan Group.
On-site clinical risk assessments coordinated with a risk management consultant and MedPro's Chief Medical Officer. Following assessments, insureds receive a written report that includes specific risk-reduction strategies and recommendations based on standards set by ACEP and MedPro's Emergency Medicine Advisory Board.
Risk-reduction products and services at discounted prices through MedPro's strategic vendor relationships. Products include:

Interpreter and translator services
More than 75 emergency medicine-related informed consent templates
Test tracking and follow-up monitoring
Testimonials
"I came from a different insurance carrier with whom I had a bad experience – I felt a lot of pressure to settle a claim that I didn't feel comfortable with. My broker said very positive things about MedPro. When another claim was filed against me, I was worried I was going to go through the same experience because the claimant was asking for a large amount, but I knew my care was appropriate. I wanted a carrier that respected my perspective as a physician.
That was exactly what I got from MedPro. I was shocked. Very supportive. Very helpful. They kept telling me, "This is exactly why you have insurance. We are here to protect you."
I told them I wanted to go to court, and I was sure they were going to try and talk me out of it because that's how I had been handled previously, but they were so supportive. The defense team did a fabulous job. I can't thank MedPro enough for being so supportive of me!"
MedPro Insured Emergency Medicine Physician
"The lawyers I met with were very knowledgeable and compassionate. I learned that having an extremely competent, caring team at MedPro was truly a blessing for me. They showed me that when I needed them, they were 100% committed to me. The premiums were miniscule in comparison with my peace of mind."
MedPro Insured