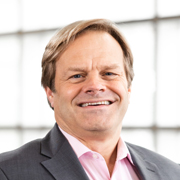 Tim Kenesey

President & Chief Executive Officer
Timothy J. Kenesey has spent a significant part of his career helping businesses define their strategy, improve their market position and grow profitably.
Since early 2001, Tim has been the President & CEO of MedPro Group Corporation. During the summer of 2005, in connection with GE's publicly announced exits from its insurance businesses, Tim helped engineer a sale of MedPro Group to Berkshire Hathaway. In what was described as a "win-win" transaction, GE CEO Jeff Immelt remarked that MedPro Group was an "excellent business…moving into a bright future… with great owners," while Berkshire's Warren Buffett stated that the "MedPro Group team has successfully navigated through difficult insurance cycles by consistently delivering the nation's best defense for doctors and solid results for shareholders."
Since joining Berkshire, in addition to maintaining his CEO position at MedPro Group, Tim is a director of certain other Berkshire subsidiaries.
Before joining Berkshire, Tim was an officer at GE Insurance and a Global Business Development Manager at GE Healthcare (where he focused on aiding strategic growth initiatives and was responsible for helping to complete acquisitions and alliances in MR, CT, ultrasound, x-ray, nuclear medicine, and related services businesses throughout the world).
Prior to his tenure at GE, Tim helped a variety of clients execute on growth and strategic alternatives as a member of the Mergers, Acquisitions & Corporate Finance Team at global law firm Sidley Austin. Tim began his professional career with KPMG in both audit and tax positions.
Tim holds a BBA from the University of Notre Dame and a JD from the University of Illinois and was both a CPA and attorney. He supports various community service efforts including his role as the Founder & Chairman of Fort4Fitness, a 501(c)(3) organization that champions active, healthy living in Northeast Indiana. Tim and his wife have three daughters.