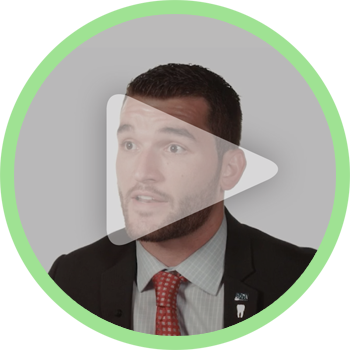 ASDA + MEDPRO = PROTECT
YOUR STUDIES & CAREER
MedPro is a proud sponsor of the American Student Dental Association. We understand how hard dental students work to earn their dental degrees and we also understand what it takes to protect that hard earned degree. As the leader in dental malpractice insurance, MedPro is able to offer dental students, residents, dentists & oral and maxillofacial surgeons the strongest type of malpractice insurance in the entire industry.
As if that wasn't enough, ASDA members are eligible for clinical board exam coverage and/or externship coverage with an occurrence policy for as little as $0! Upon graduation from dental school or completion of a residency program, ASDA members can qualify for an occurrence policy for as little as $50 for the entire year. Taking advantage of a moonlighting opportunity while in residency? MedPro also offers significant discounts on moonlighting policies.
MALPRACTICE MINUTE:
FREE EDUCATIONAL NEWSLETTER
MedPro has seen thousands of dental malpractice cases, and they often have repeated themes. That's why we offer the Malpractice Minute to dental students and residents.
These quarterly email articles discuss real incidents that have lead to malpractice claims, and offer specific risk management strategies that can help you avoid getting into a similar situation in your own career.
GET THE NEWSLETTER