Thank you for your interest in MedPro Group. We appreciate that we are the exclusive endorsed carrier for the PAFP.
I created this website specifically for PAFP members in an effort to provide information about Med Pro and the products and services available to you as a Med Pro insured.
Please feel free to contact me if you have any questions at 717-761-2108
.
Thank you.
Here is the information you will find on this customized site: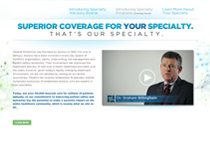 Specialty Expertise — see how malpractice insurance intersects with healthcare specialties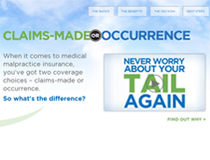 Occurrence — learn the difference between claims-made and occurrence coverages and which might be right for you.