Say Hello
to MedPro Group
Healthcare providers in the Last Frontier now have access to medical malpractice insurance from MedPro RRG Risk Retention Group, part of the MedPro Group family of companies that has served the healthcare community for the past 117+ years.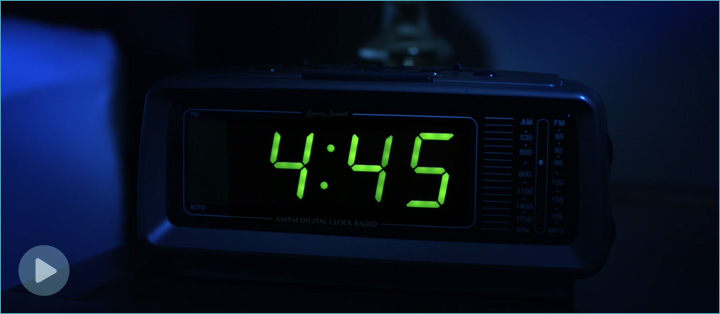 The doctors who founded MedPro Group in 1899 believed those who protect others shouldn't have to worry if they themselves are protected. Today, that mission is as strong as ever.
But, it's not about us. You've worked hard to build your career and reputation. It's your good name, and we're here to defend it.
Now, Alaska physicians and surgeons have access to the medical malpractice industry leader. As a MedPro Group insured, you get the Peace of Mind, Expertise and Choice you deserve. More than words, these are our promises to you:
PEACE OF MIND – It's your reputation; they're your assets
Trusted by over 200,000 insureds nationwide
A Berkshire Hathaway company
Unsurpassed financial strength ratings of A++ (A.M. Best) and AA+ (Standard & Poor's)
Continuous service to the healthcare community since 1899
Pure consent to settle provision gives you control to defend or settle claims
EXPERTISE – You deserve the best
90% national win rate should you go to trial
Nationwide, 80% of claims close without payment
400,000+ claims managed nationally over MedPro Group's history
7,000+ expert witnesses available
Claims managers average over 25 years of experience
Advisory Boards comprised of experienced healthcare professionals who review claims and offer insights
CHOICE – The option should be yours
Unique insurance solutions across the entire spectrum of the healthcare industry
Comprehensive coverage in all 50 states and the District of Columbia
Occurrence, Claims-made, convert to occurrence and Stand-alone Tail coverage options
Customized risk management support
Ability to cover non-MD/DO employees on separate or shared limit basis
Who We Insure
MedPro Group offers solutions to Physicians & Surgeons across the healthcare spectrum, including:
Physicians & Surgeons of all Specialties
Solo Practitioners
Single-Specialty Groups
Multi-Specialty Groups
Part-Time and Full-Time Practices
Multi-State and National Practices
Walk-In and Urgent Care Clinics
Emergency Medicine Groups
Hospitalist Groups
Hospital-Employed Providers
Physician Networks
Staffing & Locum Tenens Organizations
If you don't look, you'll never know. For most practitioners, it's not if you'll face a claim but when. And as such, medical malpractice insurance should never be considered a commodity. It's time to reconsider who's protecting you. Use the chart below to see how the competition stacks up.
| | | |
| --- | --- | --- |
| | MedPro Group | MIEC |
| Number of insureds | 200,000+ | 7,400+ |
| A.M. Best Rating | A++ | A- |
| Claims defended nationwide over the last ten years | 62,000+ | 10,039 |
| National Trial Win Rate | 90% | 80% |
| Coverages Offered | Occurrence, Claims-made, convert to occurrence and Stand-alone Tail products | Claims-made |
| Consent to Settle Exceptions | 0 | 1 |
| Coverage Territory | All 50 states and the District of Columbia | Licensed State(s) |
You protect your patients.
We protect you.
Contact our Alaska Team at 800-463-3776 x 3748
or an appointed agent near you.
MedPro Group is the marketing name used to refer to the insurance operations of The Medical Protective Company, Princeton Insurance Company, PLICO, Inc. and MedPro RRG Risk Retention Group. All Alaska Physicians and Surgeons insurance products are underwritten by MedPro RRG Risk Retention Group and serviced and reinsured by The Medical Protective Company, both of which have earned A++ financial strength ratings from A.M. Best as of 7/14/17. In the event MedPro RRG fails to pay a loss payable under a policy, The Medical Protective Company will become liable pursuant to the Quota Share Reinsurance Agreement between MedPro RRG and The Medical Protective Company. Product availability is based upon business approval. All data MedPro Group internal data; claims data range is 2004-2015 unless otherwise specified. All competitor information is derived from financial statements, regulatory filings and competitor websites and is current as of 6/19/17. Where information was not readily available or ascertainable from these sources, question marks were inserted. The comparison is an educational tool designed to help you learn about the insurance coverage and the various details you may want to consider when selecting your healthcare liability policy. We value data integrity. If you believe that any information is incorrect, please contact us. In order to qualify for a free tail, you must have a retroactive date at least 48 months prior to the date of retirement and be insured by the company for 12 months. Visit medpro.com/affiliates for more information. © 2018 MedPro Group Inc. All Rights Reserved.