Phone Scam Alert!
Always protect your personal information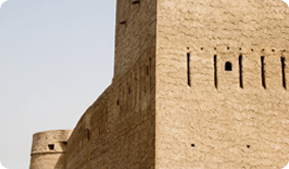 FORT WAYNE, IN – April 21, 2010 – It has come to our attention that a new phone scam is claiming that you owe money on your Medical Protective insurance balance and asks for your bank account information. This is NOT Medical Protective calling you. If you have responded or feel your account may be compromised, please contact us immediately.
If you are a victim of identity theft, or think you might be, ACT NOW. If it involves your Medical Protective account, please notify the following:
Medical Protective

Attn: Identity Theft
5814 Reed Road
Fort Wayne, IN 46835

Please provide as much detail as possible about the accounts and/or transactions that are involved. We will contact you to discuss the matter. You may also call our Customer Service Center at 800-4-MEDPRO.

Contact one of the major credit reporting agencies:

Report the crime to your local police and sheriff's departments

By having the police report, you may have an easier time clearing your credit reports.

File a complaint with the Federal Trade Commission (FTC)

Federal Trade Commission (FTC) Website
www.consumer.gov or www.ftc.gov/phonefraud

Toll-free hotline 1-877-IDTHEFT (438-4338)
About Medical Protective
With over $800 million in annual premium, Medical Protective is a national leader in primary healthcare professional liability coverage and risk solutions for physicians, dentists, hospitals, healthcare facilities and other healthcare professionals. As the nation's first provider of healthcare professional liability insurance, Medical Protective has been protecting the assets and reputations of healthcare providers for more than 110 years. Offerings include professional liability insurance on both claims-made and occurrence forms, risk management consulting and education, premium finance solutions and – through affiliates and partners – additional products and services for healthcare providers. Healthcare professional liability insurance products are underwritten and provided by The Medical Protective Company, rated AA+ (Very Strong) by Standard & Poor's and A++ (Superior) by A.M. Best, and its affiliates on both admitted and excess and surplus paper, and are distributed through a nationwide network of employee sales managers, appointed agents and brokers. Medical Protective is a Berkshire Hathaway business. More information about Medical Protective is available at www.medpro.com.