Medical Protective's Highest Financial Strength Rating Again Affirmed
MedPro Companies still the only dedicated healthcare liability insurers with "A++" from A.M. Best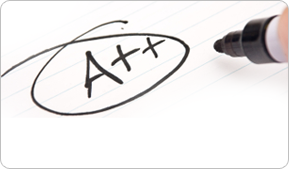 FORT WAYNE, IN – May 18, 2011 – Independent rating agency A.M. Best has again rated Medical Protective "A++" yesterday, affirming its highest possible financial strength rating. Medical Protective and its affiliate MedPro RRG Risk Retention Group continue to be the only dedicated healthcare liability insurers receiving the highest financial strength rating from A.M. Best.
"We appreciate A.M. Best again recognizing Medical Protective and MedPro RRG with its highest rating," said Timothy Kenesey, President and CEO of Medical Protective. "For over a century, while so many others in the healthcare liability industry have come and gone, Medical Protective has continued to offer solutions to protect the assets and reputations of healthcare providers across the full spectrum of healthcare. Today, Medical Protective is the only carrier with the expertise, capabilities and financial strength to meet the changing needs of all healthcare providers coast to coast. Whether it is a small individual practitioner or a large group of multi-specialty physicians or a hospital or a complex accountable care organization, Medical Protective offers complete solutions that range from 'first-dollar' coverage all the way up to large deductibles, SIRs and captive support."
A.M. Best, in affirming Medical Protective's rating, acknowledged Medical Protective's "excellent capital strength, favorable operating performance and strong business profile" and noted that the "company's solid operating performance has been driven by consistently profitable underwriting that has emanated from Medical Protective's conservative reserving practices and aggressive claim handling philosophy"; they further recognized Medical Protective's "strong market position and expansive distribution capabilities."
Kenesey concluded: "While our healthcare delivery system changes and presents new challenges, Medical Protective will always be there to help healthcare providers overcome such changes and challenges with unmatched peace of mind, and remains committed to (i) retaining the industry's highest financial strength, (ii) delivering the most winning defense, (iii) offering the smartest risk management and patient safety solutions, and (iv)serving the healthcare community coast-to-coast for generations."
About Medical Protective
With over $800 million in annual premium, Medical Protective is a national leader in primary healthcare professional liability coverage and risk solutions for physicians, dentists, hospitals, healthcare facilities and other healthcare professionals. As the nation's first provider of healthcare professional liability insurance, Medical Protective has been protecting the assets and reputations of healthcare providers for more than 110 years. Offerings include professional liability insurance on both claims-made and occurrence forms, risk management consulting and education, premium finance solutions and – through affiliates and partners – additional products and services for healthcare providers. Healthcare professional liability insurance products are underwritten and provided by The Medical Protective Company, rated AA+ (Very Strong) by Standard & Poor's and A++ (Superior) by A.M. Best, and its affiliates on both admitted and excess and surplus paper, and are distributed through a nationwide network of employee sales managers, appointed agents and brokers. Medical Protective is a Berkshire Hathaway business. More information about Medical Protective is available at www.medpro.com.