Protecting Insureds Helping Hurricane Irene Victims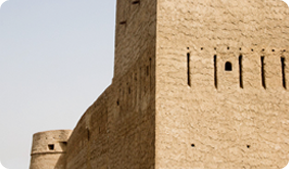 August 28, 2011 – Medical Protective has received inquires from policyholders across the country regarding the potential impact of their decision to provide emergency medical care to the victims of Hurricane Irene. We are proud to inform all of our insured healthcare providers that your Medical Protective policy will cover professional services rendered outside of your home state in the event you decide to offer your services in response to this unfortunate tragedy.
In addition, we want to assure all of our retired insureds that assist in the emergency relief effort, that this brief resumption of the practice will not impact any applicable extended reporting endorsement (tail policy) we provided to you. Please understand, however, that your tail policy will not provide coverage beyond your retirement date.
Medical Protective must remind all insureds who are planning to travel to the afflicted areas of the need to be properly authorized to render care. As a result, providers should contact the applicable licensing board in the state to which they will be traveling to obtain proper authorization.
For your convenience, Medical Protective has complied a series of questions and answers relating to:
Healthcare Providers who would like to provide healthcare for victims of the hurricane – either in their home state or in a neighboring state;
Healthcare Providers whose practices have been damaged—but who intend to stay in the same location and reopen within weeks/months;
Healthcare Providers whose practices have sustained significant damage and who intend to reopen in the general vicinity of their original office — but who are temporarily employed elsewhere or are seeking temporary employment elsewhere; and
Healthcare Providers whose practices have been destroyed and who do not intend to reopen in the same service are and who are seeking permanent practice opportunties in other communities/states.
About Medical Protective
With over $800 million in annual premium, Medical Protective is a national leader in primary healthcare professional liability coverage and risk solutions for physicians, dentists, hospitals, healthcare facilities and other healthcare professionals. As the nation's first provider of healthcare professional liability insurance, Medical Protective has been protecting the assets and reputations of healthcare providers for more than 110 years. Offerings include professional liability insurance on both claims-made and occurrence forms, risk management consulting and education, premium finance solutions and – through affiliates and partners – additional products and services for healthcare providers. Healthcare professional liability insurance products are underwritten and provided by The Medical Protective Company, rated AA+ (Very Strong) by Standard & Poor's and A++ (Superior) by A.M. Best, and its affiliates on both admitted and excess and surplus paper, and are distributed through a nationwide network of employee sales managers, appointed agents and brokers. Medical Protective is a Berkshire Hathaway business. More information about Medical Protective is available at www.medpro.com.