Medical Protective Introduces Convertible Plus Product
Allowing claims-made insureds to easily convert to occurrence coverage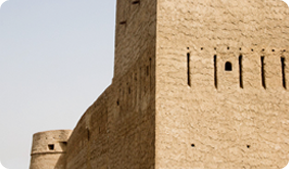 June 20, 2011 – Medical Protective is pleased to announce that for a limited time, physicians in select states have the opportunity to convert their claims-made coverage to occurrence coverage, and also receive a discounted price and attractive financing options on their tail coverage.
During the last medical malpractice crisis, occurrence coverage all but disappeared, and many insureds were forced into claims-made coverage. Today, many of these healthcare providers want to switch back to occurrence coverage, but are finding that "tailing out" of their claims-made coverage can be expensive. Medical Protective's convertible claims-made policy combines immediate occurrence coverage with a reduced price on the "tail," making it easy and affordable for these customers to once again enjoy the convenience and flexibility of occurrence coverage.
"Healthcare professionals in high-turnover specialties may need portability and simplicity in their medical malpractice coverage," says Mark Wittel, Vice President & Agency Sales Leader at Medical Protective. "This product offering allows providers the opportunity to easily convert their coverage from claims-made to occurrence through the nation's leading malpractice insurance provider."
The convertible plus product provides the following benefits to healthcare professionals:
increased freedom to move or alter practice without concern of having to pay a large lump sum to "tail out" of current coverage
reduced price of tail of 100-125% vs. standard rate of 180-195%*
tail purchased in today's dollars – interest free with five annual installments
available in a growing number of states, including: Idaho, Oregon, Massachusetts, Michigan, Virginia, Arizona, Maryland, Washington, Kentucky, Ohio, Colorado, New Jersey, Nevada, Pennsylvania, Indiana, and Alabama.
To learn more about converting from claims-made to occurrence coverage during this limited-time offer, please contact Medical Protective at 800-4MEDPRO, or call your independent MedPro agent. Ask for your free "Know Your Options" guide, and a no-cost, no-obligation quote.
*
In the event of cancellation by insured prior to completion of five-year payment plan, standard tail rates will prevail, and balance due on promissory note will be due within 60 days of cancellation.
About Medical Protective
With over $800 million in annual premium, Medical Protective is a national leader in primary healthcare professional liability coverage and risk solutions for physicians, dentists, hospitals, healthcare facilities and other healthcare professionals. As the nation's first provider of healthcare professional liability insurance, Medical Protective has been protecting the assets and reputations of healthcare providers for more than 110 years. Offerings include professional liability insurance on both claims-made and occurrence forms, risk management consulting and education, premium finance solutions and – through affiliates and partners – additional products and services for healthcare providers. Healthcare professional liability insurance products are underwritten and provided by The Medical Protective Company, rated AA+ (Very Strong) by Standard & Poor's and A++ (Superior) by A.M. Best, and its affiliates on both admitted and excess and surplus paper, and are distributed through a nationwide network of employee sales managers, appointed agents and brokers. Medical Protective is a Berkshire Hathaway business. More information about Medical Protective is available at www.medpro.com.