A Superior Solution for Facial Plastic and Reconstructive Surgeons
MedPro teams with AAFPRS to offer discounts on medmal insurance coverage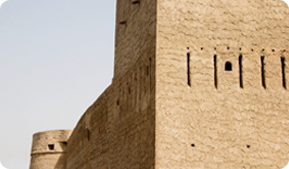 FORT WAYNE, IN – August 16, 2010 Medical Protective has teamed up with the American Academy of Facial Plastic and Reconstructive Surgery (AAFPRS) and created The AAFPRS Medical Protective Insurance Program.
"As the nation's leading healthcare liability insurer – with three times the longevity of our nearest competitor – Medical Protective looks forward to working with AAFPRS members and continuing to deliver the nation's strongest defense of assets and reputation … not only for today, but for the long-to-resolve claims that arise years down the road," said Mark Wittel, Medical Protective's VP of Agency Sales.
The program will underwrite those members performing more than 20% facial plastic surgery in their own facial plastic surgeon class description. Members who qualify for the facial plastic surgeon rating class will receive a 5% credit and those that are also ABFPRS (American Board of Facial Plastic & Reconstructive Surgery) board certified will receive an additional 5% credit."
"We are excited to give this new class description to facial plastic and reconstructive surgeons," continued Wittel.
"We strive to promote the highest quality facial plastic surgery through education, dissemination of professional information, and the establishment of professional standards," stated Dr. Donn Chatham, AAFPRS Past President. "We teamed up with Medical Protective not only for their outstanding claims results, but also their commitment to risk management and patient safety education."
Medical Protective attended the AAFPRS Fall Meeting in Boston, MA on September 23-25, 2010.
About AAFPRS
Based in VA, the AAFPRS is the world's largest surgical specialty society that represents over 2,700 facial plastic and reconstructive surgeons throughout the world. The AAFPRS is a National Medical Specialty Society of the American Medical Association (AMA), and holds an official seat in both the AMA House of Delegates and the American College of Surgeons board of governors. AAFPRS members are board certified surgeons whose focus is facial plastic & reconstructive surgery. AAFPRS members subscribe to a code of ethics. For more information on the AAFPRS, please visit: www.aafprs.org
About Medical Protective
With over $800 million in annual premium, Medical Protective is a national leader in primary healthcare professional liability coverage and risk solutions for physicians, dentists, hospitals, healthcare facilities and other healthcare professionals. As the nation's first provider of healthcare professional liability insurance, Medical Protective has been protecting the assets and reputations of healthcare providers for more than 110 years. Offerings include professional liability insurance on both claims-made and occurrence forms, risk management consulting and education, premium finance solutions and – through affiliates and partners – additional products and services for healthcare providers. Healthcare professional liability insurance products are underwritten and provided by The Medical Protective Company, rated AA+ (Very Strong) by Standard & Poor's and A++ (Superior) by A.M. Best, and its affiliates on both admitted and excess and surplus paper, and are distributed through a nationwide network of employee sales managers, appointed agents and brokers. Medical Protective is a Berkshire Hathaway business. More information about Medical Protective is available at www.medpro.com.