A.M. Best Affirms Ratings of The Medical Protective Company and Its Affiliates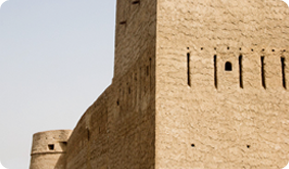 May 9, 2014 - A.M. Best has affirmed the financial strength rating of A++ (Superior) and issuer credit ratings of "aa+" of The Medical Protective Company (MedPro) (Fort Wayne, IN) and its three reinsured affiliates, Princeton Insurance Company (Princeton) (Princeton, NJ), MedPro RRG Risk Retention Group (MedPro RRG) and AttPro RRG Reciprocal Risk Retention Group (AttPro RRG) (both domiciled in the District of Columbia). The outlook for all ratings is stable.
These ratings reflect the organization's excellent capital strength, strong national business profile and extended trends of favorable operating performance. The continued outstanding underwriting performance is driven by disciplined underwriting standards, conservative reserving practices and a proactive claims handling philosophy. The ratings also consider the leading market position the organization holds across multiple jurisdictions. Furthermore, these ratings continue to benefit from the implicit and explicit support provided to MedPro and Princeton by their ultimate parent, Berkshire Hathaway Inc. (Berkshire) [NYSE: BRK.A and BRK.B].
This support is in the form of a significant reinsurance transaction with National Indemnity Company, a Berkshire subsidiary. In addition to this agreement, Berkshire has established an extended track record of supporting its member companies.
Partially offsetting these positive rating factors are product concentration in the highly cyclical medical professional liability market and the above average concentration levels in select investments. These factors are somewhat muted by product diversification across jurisdictions, multiple healthcare provider types and the high quality of the investments.
The outlook is based on A.M. Best's expectation that the organization will continue to have excellent operating performance and balance sheet strength over an extended time period.
The methodology used in determining these ratings is Best's Credit Rating Methodology, which provides a comprehensive explanation of A.M. Best's rating process and contains the different rating criteria employed in the rating process. Best's Credit Rating Methodology can be found at www.ambest.com/ratings/methodology.
A.M. Best Company is the world's oldest and most authoritative insurance rating and information source. For more information, visit www.ambest.com.
About Medical Protective
With over $800 million in annual premium, MedPro is a national leader in healthcare malpractice insurance coverage and risk solutions for physicians, dentists, hospitals and healthcare systems, as well as other healthcare facilities and healthcare professionals. As the nation's first provider of healthcare malpractice insurance, MedPro has been protecting the assets and reputations of healthcare providers for more than 110 years. Healthcare malpractice insurance products are underwritten and provided by The Medical Protective Company, Princeton Insurance Company, MedPro RRG – all rated A++ (Superior) by A.M. Best – and other Berkshire Hathaway affiliates, on both admitted and excess and surplus paper, and are distributed through a nationwide network of appointed agents and brokers. MedPro is a Berkshire Hathaway business. More information about MedPro is available at www.medpro.com.