MedPro Celebrates its Century of Risk Solutions at ASHRM
"Protector" begins its 100th year … Hospital & Health System division continues to grow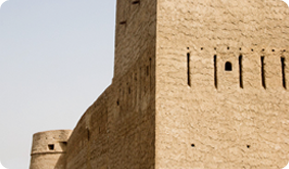 Fort Wayne, IN & Austin, TX (October 27, 2013) – In connection with the American Society for Healthcare Risk Management's (ASHRM) 33rd Annual Conference on October 27-30, 2013 in Austin, Medical Protective Company (MedPro) a Berkshire Hathaway (NYSE:BRK) business, is pleased to highlight its celebration of the 100-year anniversary of Protector, and the continued growth and success of its Hospital & Health System (HHS) division.
"MedPro has been dedicated to reducing risk and improving patient safety for a century," said MedPro CEO Tim Kenesey. "This dedication is demonstrated by both our continuous publication of Protector (one of the nation's first and longest-running healthcare malpractice risk management journals) and by our continuous commitment to delivering smart risk solutions to healthcare providers. MedPro's unwavering commitment has been valued by our doctors for a century and - over the last decade as we have successfully built our HHS business - by Hospitals and Health Systems."
As healthcare delivery has evolved, Protector and MedPro's risk management services have also evolved. From robust articles with collateral tools and resources, to the opportunity for practitioners to earn continuing education credits, Protector provides healthcare providers comprehensive and diverse risk management material. It complements the hands-on risk management support and solutions delivered coast-to-coast by MedPro's risk management professionals, and the insights and support provided by MedPro's Specialty Advisory Boards, which are led by MedPro's Chief Medical Officer, Dr. Graham Billingham, and are comprised of over 75 of the nation's top practitioners.
"While healthcare risk management and patient safety initiatives come and go for some, Protector has remained consistently focused on prevalent and emerging risk issues and is a part of MedPro's broad offerings of risk management expertise and insight, best practices, risk-reduction tools, proactive strategies and valuable resources," said Theresa Essick, MedPro's Vice President of Clinical Risk Management. "As we continue to grow our HHS division, more and more Hospitals and Health Systems are appreciating the unique value of MedPro's smart risk management solutions."
With over $75 million in annual premium, MedPro's Hospital & Health System division is a national leader in providing risk solutions to hospitals and healthcare systems. From first-dollar coverage for small rural hospitals to reinsurance for large healthcare systems' self-insured captives, MedPro does it all. Like the most sophisticated large commercial insurance operations, MedPro's HHS division delivers self-insured retention options, reinsurance, fronted reinsurance, loss portfolio transfers, as well as captive formation, management and consulting. Unlike such commercial operations, MedPro HHS delivers its services and a century of expertise through local and customized risk management, claims, and customer service.
"By leveraging the peace of mind that comes from MedPro's unmatched A++ financial strength and policy coverage, winning claims defense and smart risk management solutions delivered locally through a nationwide network of MedPro professionals, and unparalleled expertise developed from our century-leading doctor malpractice insurance business, MedPro - together with our Princeton subsidiary - has built a leading hospital and system healthcare malpractice solutions business," commented HHS Lead Underwriter Jeff Kinniard. "I have no doubt that our fast-growing portfolio of hospitals and health systems - along with their brokers and agents - will continue to benefit from MedPro's risk solutions."
Dr. Billingham concluded: "The mission is clear. Investments that are made now in education, human factors engineering, communication, team training, technology, and research all serve to improve care and will pay great dividends in the years to come. Protector, our Specialty Advisory Boards and our team of risk management professionals are all designed to help our healthcare providers and their patients reduce risk and improve outcomes and safety."
FOR MORE INFORMATION:
Tim Smith
(260.486.0795)
Tim.Smith@medpro.com
About Medical Protective
With over $800 million in annual premium, MedPro is a national leader in healthcare malpractice insurance coverage and risk solutions for physicians, dentists, hospitals and healthcare systems, as well as other healthcare facilities and healthcare professionals. As the nation's first provider of healthcare malpractice insurance, MedPro has been protecting the assets and reputations of healthcare providers for more than 110 years. Healthcare malpractice insurance products are underwritten and provided by The Medical Protective Company, Princeton Insurance Company, MedPro RRG – all rated A++ (Superior) by A.M. Best – and other Berkshire Hathaway affiliates, on both admitted and excess and surplus paper, and are distributed through a nationwide network of appointed agents and brokers. MedPro is a Berkshire Hathaway business. More information about MedPro is available at www.medpro.com.