Medical Protective Delays Payment Requirements, Suspends Cancellations Due to Ohio Disaster Emergency Order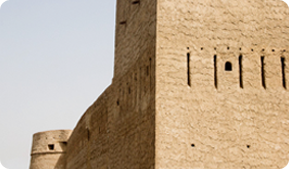 March 21, 2012 In response to recent tornadoes and severe storms and in accordance with Bulletin 2012-01 issued by the Ohio Commissioner of Insurance, Medical Protective will provide a 60-day moratorium for cancellation of any insurance policy in effect for any policyholder in Clermont County directly affected by the storm events and suspension of any penalty attached to late payment therein.
This "moratorium" is not a waiver; it is only an extension of the grace period in which to pay the premium. After 60 days, the policyholder will have to resume making premium payments. Please note that this applies only to cancellations / non-renewals attributed to a failure to pay premiums directly as a result of the storms that occurred on March 2, 2012.
To make payment accommodations, please contact us at 800-4MEDPRO (800-463-3776), and we will be happy to discuss your immediate options.
About Medical Protective
With over $800 million in annual premium, Medical Protective is a national leader in primary healthcare professional liability coverage and risk solutions for physicians, dentists, hospitals, healthcare facilities and other healthcare professionals. As the nation's first provider of healthcare professional liability insurance, Medical Protective has been protecting the assets and reputations of healthcare providers for more than 110 years. Offerings include professional liability insurance on both claims-made and occurrence forms, risk management consulting and education, premium finance solutions and – through affiliates and partners – additional products and services for healthcare providers. Healthcare professional liability insurance products are underwritten and provided by The Medical Protective Company, rated AA+ (Very Strong) by Standard & Poor's and A++ (Superior) by A.M. Best, and its affiliates on both admitted and excess and surplus paper, and are distributed through a nationwide network of employee sales managers, appointed agents and brokers. Medical Protective is a Berkshire Hathaway business. More information about Medical Protective is available at www.medpro.com.