Hurricane Irene Recovery Questions & Answers
We begin with a Questions & Answers section in which we respond to questions received from: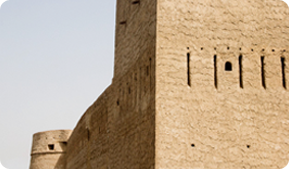 Healthcare Providers who would like to provide healthcare for victims of the hurricane — either in their home state or in a neighboring state;
Healthcare Providers whose practices have been damaged — but who intend to stay in the same location and reopen within weeks/months;
Healthcare Providers whose practices have sustained significant damage and who intend to reopen in the general vicinity of their original office — but who are temporarily employed elsewhere or are seeking temporary employment elsewhere; and
Healthcare Providers whose practices have been destroyed and who do not intend to reopen in the same service area and who are seeking permanent practice opportunities in other communities/states.
Question:
I'm licensed in Ohio where I practice but would like to go to New York (or any affected state) to help treat evacuees in the shelters. Will my Medical Protective policy cover me?
Answer:
With a couple of caveats, the answer is yes, your policy should cover you. Here are the "buts." You should be sure to obtain some sort of acknowledgement from appropriate licensing board of the host state allowing you to provide volunteer healthcare. You should do this before you begin treating patients. If possible, try to obtain a written authorization, including the signature and title of the person giving you the authorization. If the process takes place via telephone or fax, be sure to write down the name and title of the person with whom you deal. If you are not certain, ask this person to confirm that he or she has the authority to grant your request. Document the conversation. Save any written authorization and instructions. Store these documents in a safe place.
Question:
I thought that state laws prevent healthcare providers from practicing outside the states where they are licensed. How will this permission process protect me from an allegation that I was practicing without a license?
Answer:
There are two ways in which you may be protected.
Disaster Relief: The states that qualify for disaster status because of Hurricane Irene may have passed legislation allowing a duly licensed healthcare professional to practice in any of the disaster states. You should first contact the licensing board of the state in which you would like to provide volunteer care. Assume that some paperwork will have to be completed (presentation of a copy of your license, board status, picture ID, etc.)
Good Samaritan Laws: In additional to the reciprocal agreements mentioned above, most states also have Good Samaritan Laws which protect a healthcare provider from liability, in emergencies, and under certain restrictions. Such restrictions generally include:
1.The care provided must fall under the category of emergency medicine or dentistry. So, the dentist may treat a dental abscess but may not undertake a whitening treatment. The plastic surgeon may treat an injury sustained in the hurricane but may not perform breast augmentation.
2.The healthcare provider may not bill the patient for care.
Question:
I'm retired but have kept my license up to date. I'd like to help but don't know if my "tail policy" will cover the care I might provide to disaster victims.
Answer:
It is important for a retired healthcare provider to understand that an extended reporting endorsement (generally referred to as "tail coverage" or a "tail policy") covers the doctor for healthcare services that were rendered before the doctor retired. This endorsement therefore does not provide coverage for healthcare services provided after the doctor has retired. Further, some extended reporting endorsements revoke the free tail coverage, or require payment for the tail coverage, should a retired healthcare provider resume practice. Medical Protective assures all of our retired insureds that assist in the emergency relief effort, that this brief resumption of the practice will not impact any applicable extended reporting endorsement (tail policy) we provided to you.
There is also a question as to whether or not a volunteer healthcare provider will be allowed to practice his or her profession in a volunteer capacity without an active license. You should ask the applicable state licensing board to determine if, and to what extent, you may be able to help.
Question:
I am retired but work part-time as a volunteer at a clinic near my home. I still have an active malpractice policy. Can I work as a volunteer?
Answer:
You will need to clarify your status with the licensing board in the state where you want to volunteer. Once you have been approved to work in that state, you will still need to limit your practice to the type of part-time work you have been doing with the clinic where you regularly volunteer.
Question:
I've never worked in a disaster environment. I want to be useful but I also don't want to get sued at some point down the road! Any tips?
Answer:
Insofar as possible, try to stay within the parameters of your own scope of practice. For example, if you are a cardiologist who doesn't engage in surgical procedures, you shouldn't be assisting with cardiac surgery as a volunteer. Abide by the same standard of care guidelines you've set for yourself in your home office. Hurricane victims are still entitled to care that meets professional standards.
Remember too that communication and documentation processes may be very lax. Establish a medical record for each patient you treat. Be sure that you get a complete medical history. Write legibly. Document carefully. If you write a prescription, be sure that it is absolutely legible; if possible, give a cell phone number so the pharmacist can call you if necessary.
Question:
I'm an internist who specializes in treating diabetics. I know that my services will be needed. But I'm concerned about the idea of records. If I assess a patient and write orders for care, shouldn't I be the one who keeps the copy of the record? I know that is the best approach for me from a liability perspective, but it may not be the best approach for the patient. How should I address the issue of documentation of care and maintenance of the record?
Answer:
You are correct in that your interests are best served if you keep each patient's record. However, the question may already be answered for you depending on the type of clinic or environment where you end up working. The Red Cross, for example, may already have a system for documenting care—and providing a copy for the patient. Copying equipment may be available so that you can give a copy of the interaction to the patient while you retain the original. Worst case scenario, you keep the records and you give each patient a copy of your business card, or contact information, so that the next healthcare provider who treats them can contact you for a copy.
About Medical Protective
With over $800 million in annual premium, Medical Protective is a national leader in primary healthcare professional liability coverage and risk solutions for physicians, dentists, hospitals, healthcare facilities and other healthcare professionals. As the nation's first provider of healthcare professional liability insurance, Medical Protective has been protecting the assets and reputations of healthcare providers for more than 110 years. Offerings include professional liability insurance on both claims-made and occurrence forms, risk management consulting and education, premium finance solutions and – through affiliates and partners – additional products and services for healthcare providers. Healthcare professional liability insurance products are underwritten and provided by The Medical Protective Company, rated AA+ (Very Strong) by Standard & Poor's and A++ (Superior) by A.M. Best, and its affiliates on both admitted and excess and surplus paper, and are distributed through a nationwide network of employee sales managers, appointed agents and brokers. Medical Protective is a Berkshire Hathaway business. More information about Medical Protective is available at www.medpro.com.