Medical Protective's Highest Financial Strength Rating Reaffirmed
MedPro Companies still the only dedicated healthcare liability insurers with "A++" from A.M. Best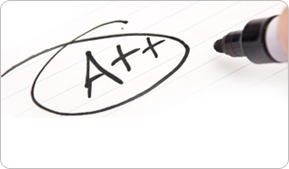 FORT WAYNE, IN – May 6, 2010 – Independent rating agency A.M. Best has again rated Medical Protective "A++", today affirming its highest possible financial strength rating. Medical Protective and its affiliate MedPro RRG continue to be the only dedicated healthcare liability insurers holding the highest financial strength rating from A.M. Best.
"We appreciate A.M. Best again recognizing Medical Protective and MedPro RRG with its highest rating," said Timothy Kenesey, President and CEO of Medical Protective. "For over a century, while so many others in the healthcare liability industry have come and gone, Medical Protective has remained – as Warren Buffett says – the 'gold standard' for protecting the assets and reputations of healthcare providers. As part of Berkshire Hathaway, we continue to provide our over 75,000 healthcare providers with unmatched peace of mind, and remain committed to (i) retaining the industry's highest financial strength, (ii) delivering the most winning defense, (iii) offering the smartest risk management and patient safety solutions, and (iv) serving the healthcare community coast-to-coast for generations."
A.M. Best, in affirming Medical Protective's rating, acknowledged Medical Protective's "excellent capitalization, favorable operating performance, strong position in the medical professional liability market and broad premium base" as well as "the company's substantial distribution capabilities, aggressive claim philosophy and the more conservative reserve position"; they further noted Medical Protective's "financial flexibility, strong balance sheet and experienced management team."
Kenesey concluded: "In the midst of so many challenges facing healthcare providers – including the uncertainties created by the recent federal healthcare reform, continued erosion in some states of tort reforms, and the unfortunate mix of declining reimbursements and increasing administrative costs – Medical Protective continues to provide industry-leading peace of mind. More and more healthcare providers are understanding what Medical Protective's insureds have known for decades: namely, that the strength and stability of the insurer with whom they entrust their assets, defense and reputation is paramount. As the nation's leading healthcare liability insurer – with three times the longevity of our nearest competitor – Medical Protective is pleased to welcome the thousands of new healthcare providers who have joined us in recent months and we look forward to continuing to deliver the nation's strongest defense of assets and reputation … not only for today, but for the long-to-resolve claims that arise years down the road."
About Medical Protective
With over $800 million in annual premium, Medical Protective is a national leader in primary healthcare professional liability coverage and risk solutions for physicians, dentists, hospitals, healthcare facilities and other healthcare professionals. As the nation's first provider of healthcare professional liability insurance, Medical Protective has been protecting the assets and reputations of healthcare providers for more than 110 years. Offerings include professional liability insurance on both claims-made and occurrence forms, risk management consulting and education, premium finance solutions and – through affiliates and partners – additional products and services for healthcare providers. Healthcare professional liability insurance products are underwritten and provided by The Medical Protective Company, rated AA+ (Very Strong) by Standard & Poor's and A++ (Superior) by A.M. Best, and its affiliates on both admitted and excess and surplus paper, and are distributed through a nationwide network of employee sales managers, appointed agents and brokers. Medical Protective is a Berkshire Hathaway business. More information about Medical Protective is available at www.medpro.com.