Corporate Response Regarding Volunteer Healthcare Services to Haiti
Medical Protective is proud of the response of so many physicians and dentists who want to help victims in Haiti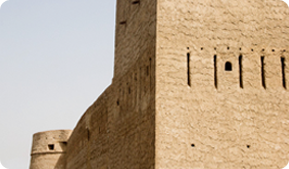 FORT WAYNE, IN – Febuary 5, 2010 – We know that many doctors have questions about possible liability issues that might arise out of treatment of this atypical group of patients.
Medical Protective wants to assure its physicians and dentists that their professional liability policies will apply to volunteer services. The Medical Protective policy offers broad terms that would provide coverage wherever the doctor practices - as long as the claim or suit is brought within the United States.
If you are planning to offer your services, it is important that you send written notification to Medical Protective and we will evaluate your coverage and respond appropriately. You can send your email to customerservice@medpro.com. Please note that states with Patient Compensation Funds* will be individually evaluated. Additionally, we will review the insured's policy to confirm there are no other restrictive endorsements that might prevent us from offering coverage.
* Kansas, Indiana, New Mexico, Nebraska, Wisconsin, Louisiana, Pennsylvania.
About Medical Protective
With over $800 million in annual premium, Medical Protective is a national leader in primary healthcare professional liability coverage and risk solutions for physicians, dentists, hospitals, healthcare facilities and other healthcare professionals. As the nation's first provider of healthcare professional liability insurance, Medical Protective has been protecting the assets and reputations of healthcare providers for more than 110 years. Offerings include professional liability insurance on both claims-made and occurrence forms, risk management consulting and education, premium finance solutions and – through affiliates and partners – additional products and services for healthcare providers. Healthcare professional liability insurance products are underwritten and provided by The Medical Protective Company, rated AA+ (Very Strong) by Standard & Poor's and A++ (Superior) by A.M. Best, and its affiliates on both admitted and excess and surplus paper, and are distributed through a nationwide network of employee sales managers, appointed agents and brokers. Medical Protective is a Berkshire Hathaway business. More information about Medical Protective is available at www.medpro.com.