Laura M. Cascella, MA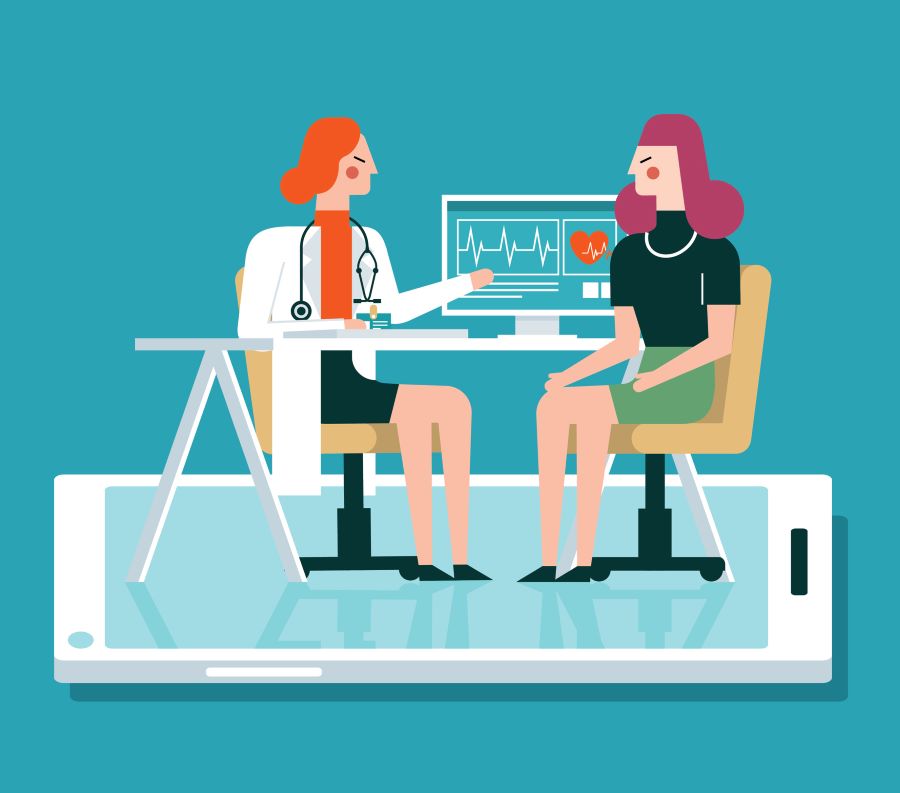 Informed consent, in its basic sense, seems like a fairly straightforward concept. A patient is informed about a proposed test, treatment, or procedure; its benefits and risks; and any alternative options. With this knowledge, the patient decides to either consent or not consent to the recommended plan. In reality, though, informed consent is a more complex process that involves nondelegable duties and varies in scope based on the type of test, treatment, or procedure involved.
When technology is introduced into the mix — particularly advanced technology — the informed consent process can become even more complicated because of additional information that the provider must convey to the patient and that the patient must weigh in his/her decision-making process.
As artificial intelligence (AI) surges into healthcare with applications such as machine learning, deep learning, neural networks, and natural language processing, new ethical and practical questions about informed consent are emerging. When should patients be told that AI technologies are being utilized for diagnostic and treatment purposes? How much information about the technology needs to be disclosed? What are the best ways to explain the complexities of AI in understandable ways?
AI's rapid momentum has, in many cases, eclipsed the ability of regulators, leaders, and experts to implement laws, standards, guidelines, and best practices that address some of these issues. Thus, healthcare providers should stay vigilant for ongoing developments related to their legal and ethical responsibilities for disclosing information about AI during informed consent discussions.
Healthcare providers also must contend with how the media and popular culture might shape patients' views of AI as well as their own views. An article in the AMA Journal of Ethics notes that "When an AI device is used, the presentation of information can be complicated by possible patient and physician fears, overconfidence, or confusion."1 An example that might foreshadow this potential issue occurred with the emergence of robotic surgery. Vigorous direct-to-consumer advertising and marketing were noted in some instances to overestimate benefits, overpromise results, and/or fail to define specific risks, which led to inflated patient perceptions or unrealistic expectations of the technology.2
It is not difficult to see how media might also shape AI's image, with persistent stories about how AI technologies will affect daily life in either fantastic or catastrophic ways. In a media-obsessed society, this inundation of information can have a significant impact on patients' perceptions, potentially leading to idealistic or pessimistic views of AI. In turn, the need for thorough and appropriate informed consent discussions becomes even more pertinent.
To address issues related to patient knowledge and expectations of AI, healthcare providers must start with self-awareness and education about the technology. The authors of the aforementioned article explain that "for an informed consent process to proceed appropriately, it requires physicians to be sufficiently knowledgeable to explain to patients how an AI device works."3
Although acquiring extensive knowledge of AI coding, programming, and functioning is likely unrealistic for most healthcare providers, those who plan to use these technologies in practice should be able to:
Provide patients with an explanation of the basic way in which the AI program or system works
Explain the healthcare provider's experience using the AI program or system
Describe to patients the risks versus potential benefits of the AI technology (e.g., compared to human accuracy)
Discuss with patients the human versus machine roles and responsibilities in diagnosis, treatment, and procedures
Describe any safeguards that have been put in place, such as cross-checking results between clinicians and AI programs
Explain issues related to confidentiality of patient's information and any data privacy risks
Taking the time to provide patients with these additional details during the informed consent process and to answer any questions can help ensure that they have the appropriate information to make informed decisions about their treatment. Following the informed consent process, providers should document these discussions in patients' health records and include copies of any related consent forms.
In time, healthcare organizations and providers can use their experience with AI, lessons learned during the implementation of AI in clinical care, and evolving federal and state regulations and professional standards to determine appropriate patient selection criteria for various AI applications and to hone informed consent processes.
For more information about informed consent, see MedPro's guideline Risk Management Strategies for Informed Consent. To learn more about managing AI risks, see Risk Tips: Artificial Intelligence.
---

1Schiff, D., & Borenstein, J. (2019, February). How should clinicians communicate with patients about the roles of artificially intelligent team members? AMA Journal of Ethics, 21(2):E138-145. doi: 10.1001/amajethics.2019.138
3 Schiff, et al., How should clinicians communicate with patients about the roles of artificially intelligent team members?