MedPro Group is pleased to offer a variety of general and targeted risk management continuing education (CE) courses through our preferred vendors. These educational opportunities are available to both insureds and noninsureds. Insureds who successfully complete risk courses may be eligible for a risk management premium credit at their next policy renewal. Premium credit eligibility and amount are subject to state insurance filings and policy type. Completion of a risk management course does not imply or guarantee renewal.

Medical Risk Management, Inc.
MedPro Group has collaborated with Medical Risk Management, Inc. (MedRisk®) to offer fully accredited online education and risk management courses. MedRisk has been active in the risk management field since 1986, assisting physicians, dentists, nurses, allied health team members, insurers, and hospital administrators in their efforts to identify and manage the liability risks inherent in caring for patients in a complex environment.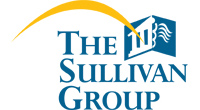 The Sullivan Group
MedPro Group has teamed up with The Sullivan Group (TSG) to offer compelling risk management programs for emergency physicians. TSG has created an array of online educational courses dedicated to patient safety, medical error reduction, and high-quality medical care.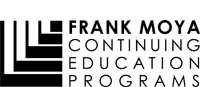 Frank Moya Continuing Education Programs
MedPro Group is pleased to support anesthesiologists and certified registered nurse anesthetists (CRNAs) with CE home study courses from the Frank Moya Continuing Education Programs.
Frank Moya's premier programs are designed to provide busy anesthesiologists and CRNAs with courses in a handy home study format that can be completed at the provider's own pace.