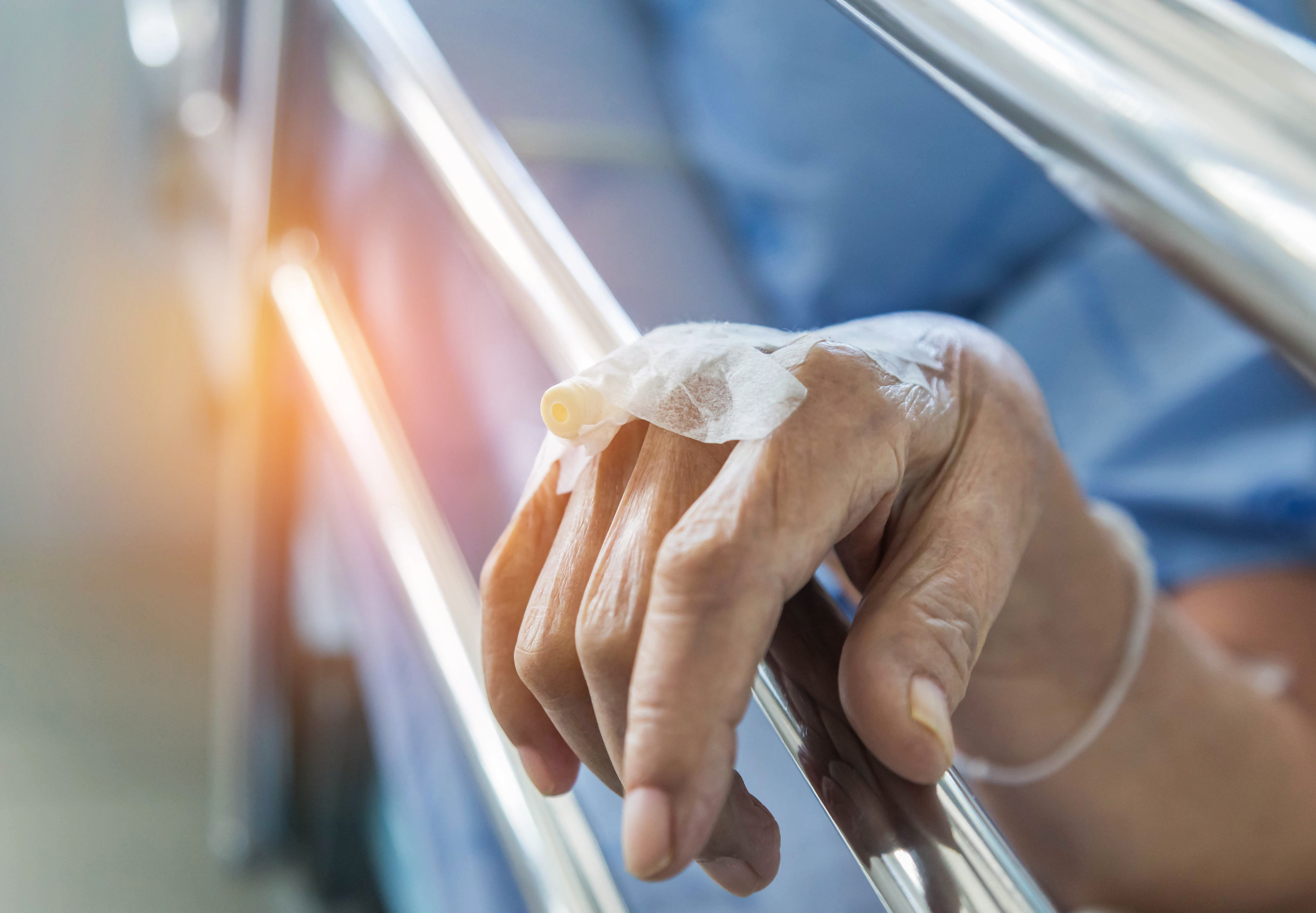 Case Details
The patient was a female in her late sixties who was admitted to a long-term care facility following a craniotomy procedure for craniopharyngioma. The patient had multiple medical issues at the time she was admitted, including postoperative deep vein thrombosis (for which she was receiving anticoagulation therapy) and a ventriculoperitoneal (VP) shunt.
At the time she was admitted to the facility, the patient was exhibiting impulsive behavior and trying to pick at her incision site and tubes. Staff noted that the patient was at high risk of falling and bleeding and placed her in restraints and hand mitts to keep her in bed and prevent her from touching her wound.
The patient was able to release the restraints, and she fell several times, even while receiving 1:1 care. The patient then fell out of her bed, which a nurse observed. Following the fall, the patient denied being in any pain. The doctor who examined her did not order any diagnostic studies and did not document a neurological exam.
Within 3 hours of falling, the patient became unresponsive. Staff called emergency medical services, and the patient was transferred to the hospital. A CT scan revealed a subdural hematoma. The patient was taken for surgery, but she did not survive.
Discussion
A number of risk management issues occurred in this case, including administrative issues, clinical judgment lapses, and communication problems. First, despite the patient being at risk of falling and bleeding, staff failed to follow the appropriate safety protocols when they discovered that the patient could release herself from the restraints. Instead, the patient fell several times before 1:1 care and use of a Posey vest were implemented.
Second, even after those measures were in place, the patient managed to release herself from the restraints and partially remove the Posey vest, which resulted in her falling from bed (her final fall). The nurse providing 1:1 care witnessed the patient falling from bed, but didn't reach her in time to prevent her from releasing the restraints or falling, calling into question the quality of patient monitoring.
Following the patient's final fall, she was placed back in bed and denied having any pain. The doctor who examined her noted that the patient was not in pain, but made no mention of the fact that the patient was bleeding from her upper lip. Further, the doctor did not order any diagnostic tests or document that he performed a neurological exam — two issues that later cast doubt on the provider's clinical judgment and decision-making.
Finally, at 11:15 a.m. on the morning of the patient's final fall, the nurse noted that the patient was vomiting and unable to stay aroused. Documentation states that the physician was aware; however, no subsequent intervention took place until 3 hours later when the patient became unresponsive and vomited. At that point, an attempt to suction occurred, a code was called, and emergency medical services arrived and transferred the patient to the hospital. The cause of the delay in emergency care was never determined, partially as a result of inadequate and late entries in documentation.
Following the patient's death, her family filed a malpractice suit alleging failure to ensure safety (i.e., prevent the patient from falling) and failure to monitor the patient's physiological status. Ultimately, the case was settled with a payment made on behalf of the long-term care facility.
Conclusion
Falls are a top risk management consideration for long-term and senior care facilities. Research has shown that approximately half of the residents living in U.S. nursing facilities fall each year, and about 1 in every 10 residents who fall has a serious related injury.1
Aside from death, falls can have other serious consequences, such as disability, poor quality of life, reduced function, and more. For healthcare providers and staff working at long-term care or senior care facilities, patient falls can result in an increased workload (both in relation to patient care and documentation), poor satisfaction survey results, and litigation.
To learn more about preventing falls as part of an overall culture of safety, see MedPro's Fall Prevention in Senior Care checklist and the Agency for Healthcare Research and Quality's (AHRQ's) On-Time Falls Prevention (part of AHRQ's Safety Program for Nursing Homes) and The Falls Management Program: A Quality Improvement Initiative for Nursing Facilities.
---
1 Taylor, J. A., Parmelee, P., Brown, H., & Ouslander, J. (2005). The Falls Management Program: A quality improvement initiative for nursing facilities. The Agency for Healthcare Research and Quality. Retrieved from www.ahrq.gov/professionals/systems/long-term-care/resources/injuries/fallspx/index.html