Laura M. Cascella, MA, CPHRM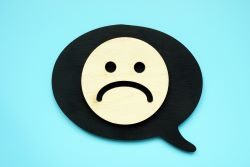 Throughout their careers, and in the course of providing patient care, healthcare providers are exposed to liability risk. One type of risk that providers face is inquiries from state boards as a result of complaints about negligent practice or unethical or illegal behavior. These complaints might come from patients, their families, other providers, the state attorney general's office, media reports, and so on. In some cases, complaints to the board also might coincide with malpractice lawsuits.
State boards have a duty to respond to complaints; however, not all complaints will trigger a full investigation. In some cases, a board might determine that a complaint is unmerited or frivolous. In other circumstances, it will seek additional information to determine whether a violation of the state's laws or standards governing professional practice has occurred.
How a healthcare provider responds to a state board inquiry is critical because the board can take actions that may result in significant consequences. These consequences may include reprimands, limitations on licensure, suspension or revocation of the provider's license, fines, loss of reputation, continuing education requirements, termination of hospital privileges, exclusion from participation in federal programs, loss of insurance, and more.1 Disciplinary actions also will go on the provider's permanent record (e.g., through reporting to the National Practitioner Data Bank) and might be more widely available via the board's public records.
Because of the gravity of state board inquiries, healthcare providers should have a plan in place for how to respond in an appropriate and timely manner. Ten strategies for a proactive response include the following:
Remain calm, but take all state board inquiries seriously. Do not dismiss the situation or be complacent in taking action. An article in Medical Economics explains that a state board complaint "is a considerable challenge posing as much risk to a physician's career as a malpractice case."2
Be aware that how boards handle complaints varies by state. Your state board will likely provide information online about the complaint process and how it conducts investigations.
Immediately notify your professional liability carrier of any state board complaint as soon as you become aware of it. Determine whether your professional liability policy provides coverage for the defense of board complaints. Notify other entities as required (e.g., managed care organizations and health insurance plans).
If your professional liability policy does not provide coverage for board complaints, seek legal counsel that has experience in managing state board complaints and investigations. Your lawyer can guide you in developing an appropriate and thorough written response to the board, working within appropriate timeframes, providing necessary documentation, and avoiding pitfalls.
Make sure your legal counsel has all pertinent information and facts about the situation. Transparency is key; do not withhold information, even if you think it might be detrimental. When an investigation occurs, "all relevant information will almost certainly come to light. Withholding important or potentially damaging evidence . . . will impair the attorney's ability to prepare — or assist the physician in preparing — an appropriate response or defense."3
Do not change or destroy any documentation or records related to the complaint. Be aware that metadata and audit trails in electronic health records can track all actions taken within the documentation. "Failure to preserve relevant medical records can lead to disciplinary action regardless of the veracity of the allegations underlying the inquiry."4
Do not under any circumstances attempt to contact the individual or entity that made the complaint to argue with them, dissuade them, or try to come to an agreement.
Keep information about the complaint and inquiry private. Do not disclose any details unless under obligation to do so or in the context of working with your professional liability carrier and/or defense counsel.
Establish a secure file to keep all materials and documentation related to the board inquiry, and do not include these documents in patient records. Additionally, ensure that any documentation you send that contains protected health information or other confidential information is securely transmitted. Doing so will ensure you maintain your obligations under HIPAA.
In general, try to avoid common mistakes when responding to a state board complaint, such as delaying notifying your professional liability carrier, putting off finding legal counsel (if your professional liability carrier does not provide coverage), responding in anger or frustration, making misleading statements, supplying only partial documentation, or making excuses that do not amount to a credible defense.5
Facing a state board inquiry as a result of a complaint can be stressful, frightening, and frustrating — particularly if the complaint feels unjust or untrue. Yet, complacency and avoidance when it comes to addressing the issue may have widespread and serious consequences. Healthcare providers who understand and comply with the complaint process and take a proactive stance in defending themselves — such as working with experienced legal counsel, providing detailed and timely responses to the board, maintaining thorough documentation, and avoiding common mistakes — can help ensure the best possible outcome for themselves and their practices.
Endnotes
---
1 Loria, K. (2022, November 4). How to handle a medical board complaint. Medical Economics. Retrieved from www.medicaleconomics.com/view/how-to-handle-a-medical-board-complaint; Sidney L. Gold & Associates P.C. (2020, December 2). What should I do if I must undergo a medical board investigation? Retrieved from www.healthcarelawfirm.net/2020/12/02/medical-board-investigation/
2 Loria, K., How to handle a medical board complaint.
3 Ibid.
4 Oberheiden P.C. (2022, November 15). Medical board investigations: What doctors need to know in 2023. Retrieved from www.jdsupra.com/legalnews/medical-board-investigations-what-7167066/
5 Well, H. R., & Wilson, J. A. (2022, June 29). Responding to a complaint to the medical board. The National Law Review, XII(180). Retrieved from www.natlawreview.com/article/responding-to-complaint-to-medical-board; Sidney L. Gold & Associates P.C., What should I do if I must undergo a medical board investigation?; Loria, K., How to handle a medical board complaint; Oberheiden P.C., Medical board investigations: What doctors need to know in 2023; Devji, I. (2013, April 23). Responding to medical board complaints. Physicians Practice. Retrieved from www.physicianspractice.com/view/responding-medical-board-complaints